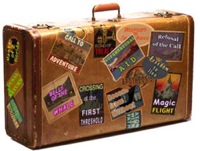 I just went through my 2009 calendar and compiled a list of all the cities I performed in over the year…. a grand total of 18! Some of the cities were visited multiple times (like Palm Beach and Chicago), some only once (Telluride was beautiful and I can't wait to back!).
Here's the list:
California (Carmel)
Colorado (Telluride)
Connecticut (various)
Delaware (Wilmington)
Florida (Palm Beach, Orlando, Naples)
Hawaii (Pearl Harbor, Honolulu)
Illinois (Chicago)
Maryland (Bethesda)
Massachusetts (various)
Missouri (St. Louis)
New Hampshire (Breton Falls)
New Jersey (various)
New York (various)
Nevada (Las Vegas)
Pennsylvania (various)
Texas (Dallas, Austin)
Virginia (Norfolk)
Washington, DC
For international, the list is smaller: The Bahamas, Japan (Yokosuka, US Naval Base), and Canada (Montreal, Ottawa).
Here's hoping 2010 is just as exciting!